Profile of Invited Expert "Ferstman"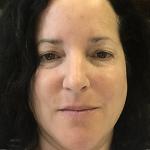 Profile
Full Name

Carla Ferstman, B.A., LL.B, LL.M.

Position

Director

Organization

REDRESS

URL

Biography

Carla Ferstman is the Director of REDRESS, an international human rights organisation with a mandate to assist survivors of torture and related international crimes to access justice and other forms of reparation. She was called to the Bar in British Columbia, Canada where she practiced as a criminal law barrister. She has also worked with the UN High Commissioner for Human Rights on legal reform and capacity building in post-genocide Rwanda, with Amnesty International's International Secretariat as a legal researcher on trials in Central Africa and as Executive Legal Advisor to Bosnia and Herzegovina's Commission for Real Property Claims of Displaced Persons and Refugees (CRPC). She has an LL.B. from the University of British Columbia and an LL.M. from New York University. Ms. Ferstman has published and is a regular commentator on victims' rights, the International Criminal Court and the prohibition against torture.

Selected Citations to Published Materials

Reparations before the International Criminal Court: Issues and Challenges

, Summary report from REDRESS—Leiden University/Grotius Centre conference on Reparations before the ICC: Issues and Challenges, The Hague,

12 May 2011

, (published September 2011). Available online.
,

Justice for Victims: The ICC's Reparations Mandate

,

May 2011

. Available online.
,

"International Criminal Law and Victims' Rights"

, in W. Schabas, N. Bernaz (eds.) The Routledge Handbook of International Criminal Law, Routledge, (

2010

).
,

Reparations for Genocide, Crimes Against Humanity and War Crimes: Systems in Place and Systems in the Making

, Martinus Nijhoff, The Netherlands (

2009

).
, , and (eds.)

"The Reparation Regime of the International Criminal Court: Practical Considerations"

, Leiden J. Int'l L., Vol. 15 (

2002

) Issue 3, pp 667-686.
.
History
Member for

6 years 19 weeks