Profile of Member "kennygbite"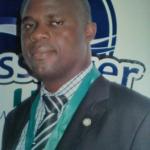 Profile
Full Name

Kehinde Adegbite

Position

Principal State Counsel

Organization

Ministry of Justice, Ibadan, Oyo State, Nigeria.

URL

Biography

Kehinde Adegbite is an experienced legal practitioner of over 10 years spanning both private and public practice. He attended the University of Ilorin where he obtained his LL.B and was later called to the Nigerian Bar after a successful completion of the Bar Finals.
His scholarship area of interest is international law, human rights and humanitarian law.
He is also a blogger and social commentator. His love for simplification of law for the benefit of non-lawyers led him to write
HOW TO WRITE YOUR WILL WITH EASE. The book was written essentially for non-lawyers with the language so simplified that every averagely educated person can read and understand without further aid.
History
Member for

10 years 6 weeks