Profile of Member "larabersano"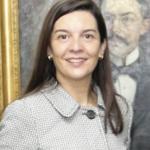 Profile
Full Name

Lara Bersano Calot

Position

International Relations

Organization

Red Penal International. International Criminal Law Network. Latin America.

URL

Biography

Public Policy and Communications expert. Graduated the University of Buenos Aires. International Relations coordinator of the International Criminal Law Network based in Latin America.
George Washington University Professor in their Governance and Technology Program in Latin America. E Government Expert. Journalist.
History
Member for

9 years 23 weeks