Profile of Invited Expert "De Vos"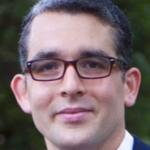 Profile
Full Name

Christian De Vos, J.D., Ph.D.

Position

Advocacy Officer

Organization

Open Society Justice Initiative

URL

Biography

Christian De Vos is an advocacy officer for the Open Society Justice Initiative, based in the New York office.

De Vos has worked as a human rights advocate, attorney, and researcher for organizations including Amnesty International, the United States Institute of Peace, the War Crimes Research Office, and Leiden University's Grotius Centre for International Legal Studies. From 2007 to 2009, he served as a law clerk with the United States Court of Appeals for the Second Circuit.

As a consultant for the Justice Initiative, he coauthored From Judgment to Justice, a report on the implementation of human rights judgments, as well as a companion report, From Rights to Remedies. He is also a coeditor of the volume Contested Justice: The Politics and Practice of International Criminal Court Interventions (Cambridge University Press, 2015).

De Vos received his JD from the American University Washington College of Law and his PhD (Law) from the University of Leiden. He also holds a MSc in international relations from the London School of Economics and a BA from Wesleyan University. He is a member of the New York bar and a term member of the Council on Foreign Relations.
History
Member for

7 years 25 weeks