Profile of Invited Expert "Krcmaric"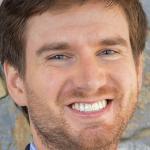 Profile
Full Name

Daniel Krcmaric, Ph.D.

Position

Assistant Professor of Political Science

Organization

Northwestern University

URL

Biography

Daniel Krcmaric is an Assistant Professor of Political Science at Northwestern University. He also serves as a faculty affiliate of the Buffett Institute for Global Studies, where he co-directs the War and Society Working Group. Krcmaric's research interests include civil war, political violence, international criminal justice, and political leaders. His published or forthcoming work can be seen in scholarly journals such as the Journal of Politics,Journal of Conflict Resolution,Journal of Peace Research, and Security Studies. He is currently writing a book tentatively titled The Justice Dilemma: International Accountability and Internal Violence, which is based on his dissertation that won the American Political Science Association's 2016 Kenneth Waltz Dissertation Prize.
History
Member for

6 years 23 weeks