Profile of Invited Expert "Sewall"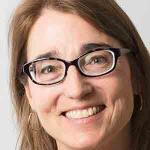 Profile
Full Name

Sarah Sewall, D. Phil.

Position

Speyer Family Foundation Distinguished Scholar

Organization

Johns Hopkins School of Advanced International Studies

Biography

Sarah Sewall is a national security and human rights scholar and practitioner, currently a Distinguished Scholar and Professor at Johns Hopkins' School of Advanced International Studies in Washington, DC. She served as Under Secretary of State for Civilian Security, Democracy and Human Rights during the Obama Administration and as Deputy Assistant Secretary of Defense for Peacekeeping and Humanitarian Assistance during the Clinton Administration. Dr. Sewall taught at Harvard's Kennedy School of Government for a decade, where she directed the Carr Center for Human Rights Policy and worked closely with the U.S. military to advance civilian protection in war.

Selected Citations to Published Materials

Sewall, S.

(2016). Chasing Success: Air Force Efforts to Reduce Civilian Harm. Maxwell AFB, AL: Air University Press.

Sewall, S.

(2014). Dimensions of Civilian Protection. In M. Kaldor & I. Rangelov, Eds., The Handbook of Global Security Policy. West Sussex, UK: Wiley-Blackwell.

Sewall, S.

(2007) Introduction to the University of Chicago Press Edition: A Radical Field Manual. In Department of the Army, The U.S. Army/Marine Corps Counterinsurgency Field Manual. Chicago, IL: University of Chicago Press.

Sewall, S.

and

Kaysen, K.

, Eds. (2000). The United States and the International Criminal Court: National Security and International Law. Lanham, MD: Rowman & Littlefield.
History
Member for

5 years 35 weeks