Profile of Invited Expert "Piracés"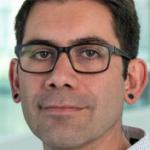 Profile
Full Name

Enrique Piracés

Position

Technology Program Manager

Organization

Carnegie Mellon University Center for Human Rights Science

Biography

Enrique Piracés is the Technology Program Manager at Carnegie Mellon University's Center for Human Rights Science where he works at the intersection of human rights, science, and technological innovation. His primary responsibilities are to serve as a liaison between the human rights community and researchers at Carnegie Mellon, and to ensure that the methods and tools developed at CMU can be effectively integrated into the workflows of human rights practitioners. He has experience on a wide variety of topics, from fact-finding and evidence gathering to data science and digital security.
History
Member for

3 years 18 weeks