Profile of Member "ark2021"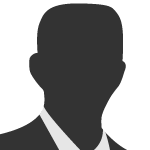 Profile
Full Name

Arnab kumar Banerjee

Position

Advocate

URL

Biography

i am a practicing lawyer in India. i practice law in Calcutta high courts and other courts and tribunals. i also am a certified conflict resolution expert.

i am also a certified expert in international criminal law. i am a fellow member of society of advanced legal studies, under university of London.
History
Member for

2 years 17 weeks