Profile of Invited Expert "Glasius"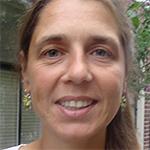 Profile
Full Name

Dr. Marlies Glasius

Position

Senior Lecturer

Organization

University of Amsterdam

Biography

Dr. Glasius' research interests focus on civil society, international law, authoritarian and democratic rule in a global age, and human security. Prior to returning to Amsterdam in 2008, Marlies Glasius worked at the London School of Economics and Political Science (LSE) as a lecturer in Global Politics. She was previously the managing editor of the Global Civil Society Yearbook (2001-2003), coordinator of the Study Group on European Security (2003-2004), and a lecturer in the management of non-governmental organisations (2004-2006) at the LSE. Current projects concern the legitimacy of international criminal courts and the theory and practice of civil society under authoritarian rule. Previous work has focused on the theory and practice of global civil society, the establishment and socio-political setting of the International Criminal Court, economic and social human rights, human security, social forums, and human rights in Indonesia and East Timor. Marlies Glasius studied English Literature and International Law at the University of Amsterdam. She holds a PhD with distinction from the University of Utrecht in association with the Netherlands School of Human Rights Research.

Selected Citations to Published Materials

Marlies Glasius, "What is Global Justice and Who Decides?: Civil Society and Victim Responses to the International Criminal Court's First Investigations". Human Rights Quarterly. Vol. 31, No. 2, May 2009, 496-520.

Marlies Glasius, ' "We Ourselves, We Are Part of the Functioning": The ICC, Victims, and Civil Society in the Central African Republic'. African Affairs. Vol. 108, No. 430, January 2009, 49-67.

Marlies Glasius, "The ICC and the Gaza war: legal limits, symbolic politics", Open Democracy, 28 March 2009, available online

Marlies Glasius, "The International Criminal Court: A Global Civil Society Achievement", Oxford : Routledge, 2006.
History
Member for

13 years 3 weeks