Profile of Member "jonathan.tobin"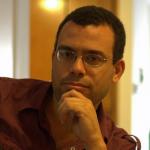 Profile
Full Name

Jonathan Tobin

Position

Associate Editor

Organization

UCLA School of Law

Biography

I am a third-year student at UCLA Law, with an undergraduate degree in Global Studies from the UCLA International Institute. My interest in international affairs has led me to study economic policy in Mexico and work for an NGO in Croatia. I am currently the Editor-in-Chief of the UCLA Journal of International Law and Foreign Affairs.

Prior to law school, I designed and developed ecommerce sites for startups, non-profits and publicly-traded companies. I see participation in this Forum as a chance to combine my interests in international affairs and technology.

I look forward to learning from you all.
History
Member for

12 years 15 weeks