Profile of Member "SusanKnisely"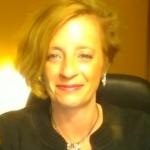 Profile
Full Name

Susan Christine Knisely

Position

Luxury Consultant

Organization

Global Wealth Trade, (Canada0

Biography

I showcase a United States victim witnesses population of horriffic crimes through my You Tube channel, War Crimes Unit that heavily advertises the International Criminal Court (ICC) plus it also helps build our case. I publish our short stories on Amazon with the series title of "The Black Operation."
www.theblackoperation.com

I'm a luxury consultant for Global Wealth Trade, a Canada company recently leaving Registered Nursing practice in the United States after 19 years because of massive corruption.
History
Member for

12 years 2 weeks