Profile of Member "AriaNZ"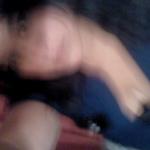 Profile
Full Name

Arihia Elizabeth Ngaronoa

Position

House Keeper

Organization

Cyber Security of Hidden Wireless Bio Engineered Devices

URL

Biography

I want to go to school and invent a cyber eye scanner to detect neuro devices with 2way operators working from broadcasting stations with I.T. host and servers, I.T operators and programmers etc to end terrorism.

I want to donate them to airports. I want to make it tamper proof. Human, Electromagnetic, Pulsed, Proof.

Other than that I enjoy life, living life and want people to enjoy their lives too and end all forms of terrorism.
History
Member for

11 years 1 week