Profile of Member "ScottAExner"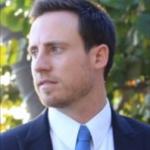 Profile
Full Name

Scott A. Exner

Position

Former Associate Editor, Human Rights and International Criminal Law Online Forum

Organization

UCLA School of Law

Biography

Scott A. Exner is a Law Fellow at B Lab, a 501(c)(3) nonprofit which serves a global movement of entrepreneurs using the power of business to solve social and environmental problems. B Lab provides necessary legal infrastructure enabled by a new corporate form known as a Benefit Corporation and seeks to remove obstacles to scaling and investing in social enterprise and innovation.

He received his J.D. from UCLA School of Law, where he concentrated his studies on public policy, international law, entrepreneurship strategy, venture capital and startup law. He was named to the Order of the Coif (high honors), served as Articles Editor of UCLA Law Review, and was co-founder/co-student director of UCLA Law's International Justice Project (IJP), a volunteer clinical program establishing project partnerships between students and international human rights and justice organizations. In 2012 he traveled to the North Kivu and Orientale Provinces in the Democratic Republic of Congo (DRC) to conduct on-the-ground human rights research.

Prior to law school, he worked in the Washington, D.C. Office of Congresswoman Barbara Lee (CA-09), (then) a member of the House Appropriations and Foreign Affairs Committees. In this capacity, he was responsible for a federal policy portfolio including Foreign Affairs, Defense, Science & Technology, Energy, Environment, Telecommunications, and related Appropriations.

A Trustee Scholar at the University of Southern California (USC), he earned a B.S. with honors in Business Administration and a Minor in International Relations, including studies at ESADE Business School in Barcelona, Spain.
History
Member for

10 years 34 weeks