Profile of Member "GioMarotta"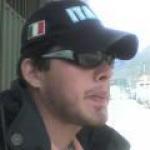 Profile
Full Name

Giovanni E. Marotta

Position

CEO

Organization

MAROTTA GROEP

URL

Biography

Substantial experience in International Criminal Law and in Corporate Social Responsibility for more than 7 years.

Published the books: International Proposals for the New Constitution of Bolivia". Lima: Andean Commission of Jurist 2008 and "Implementation of the Rome Statue in the Andean Region. Ecuador, Chile and Venezuela Cases" Lima: Andean Commission of Jurist 2009 (investigation assistance), "Cyberterrorism: Pedophilia & Child Sexual Abuse; The New Frontier of International Organize Crime" . Granada: University of Granada 2011 and working a new project titled: "How to Prevent C.A.M. Illegal Market" to be finished in 2013.

Holding a Master Degree in International Criminal Law (University of Granada) and pursuing another one in International Corporate Crime, by the same institution.
History
Member for

8 years 41 weeks