Profile of Invited Expert "Quigley"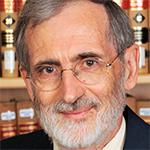 Profile
Full Name

John Quigley, M.A., LL.B.

Position

President's Club Professor in Law

Organization

Moritz College of Law, The Ohio State University

Biography

Professor Quigley is a specialist in international and comparative law. He has published extensively on inter-state consular relations, on the law of international institutions, on war and peace, on internationally defined crimes, on human rights, and on humanitarian law. He has published extensively on legal issues in the Palestine-Israel conflict and has served as a consultant on legal issues to parties that have represented the Palestinian position.
History
Member for

13 years 13 weeks