Profile of Member "aaacosta09"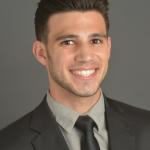 Profile
Full Name

Aaron A. Acosta

Position

Law Student

Organization

UCLA School of Law

Biography

Aaron Alfredo Acosta is a 2L at UCLA School of Law. Growing up in Southern California with a Mexican father and an Italian mother, Aaron has always been fascinated with the intersection of different cultures. From a young age, Aaron saw the atrocities and injustices in the world and was moved to action. He was actively involved with Invisible Children and World Vision.

While earning his B.A. in Business Management from Azusa Pacific University (APU), Aaron was able work on human rights projects in both South Africa and China. Through his experiences at APU, he discovered his love for law and began to realize how it could be incorporated in a meaningful way to advocate for the oppressed. After college, he volunteered for the Los Angeles Sheriff's Department's International Liaison Unit where he processed internationals' booking slips by adhering to the Vienna Convention on Diplomatic and Consular Relations.

Aaron spent his 1L summer interning for the Washington, D.C.-based human rights organization, International Justice Mission (IJM), in Bangalore, India. The IJM office in Bangalore works specifically to eradicate bonded labor systems, as well as to empower the government to actively play a part in rescuing victims and bringing perpetrators to justice. As part of the legal team, Aaron conducted legal research and drafted correspondence to government officials rallying for their support.

Aaron is currently enrolled in the International and Comparative Law Specialization at UCLA School of Law. His particular interest is in human rights violations in conflict zones. Aaron hopes one day to work for the United Nations or another intergovernmental organization where he can apply his legal skill and passion for human rights to advocate for justice. When Aaron is not studying, he enjoys cooking, traveling, and exercising – especially soccer.
History
Member for

7 years 5 weeks