Profile of Invited Expert "Aronson"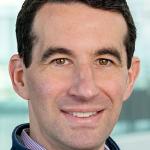 Profile
Full Name

Professor Jay D. Aronson

Position

Founder and Director

Organization

Carnegie Mellon University Center for Human Rights Science

Biography

Jay Aronson is the founder and director of Carnegie Mellon University's Center for Human Rights Science. He is also Professor of Science, Technology, and Society in the History Department there. Aronson's research and teaching focus on the interactions of science, technology, law, media, and human rights in a variety of contexts. He is currently writing a book with Roger Mitchell, Jr., the Chief Medical Examiner of Washington, DC, that addresses significant shortcomings in the way police killings and deaths in custody are recorded and investigated in the United States. He is also engaged in a long-term project on the use of video evidence in human rights investigations. Previously, Aronson spent nearly a decade examining the ethical, political, and social dimensions of post-conflict and post-disaster identification of the missing and disappeared in collaboration with a team of anthropologists, bioethicists, and forensic scientists he assembled. He has also been involved in a variety of projects with colleagues from statistics, political science, and the conflict monitoring community to improve the quality of civilian casualty recording and estimation in times of conflict.
History
Member for

3 years 19 weeks