Profile of Member "BBM"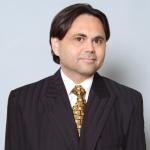 Profile
Full Name

Bryan Barnet Miller

Position

Civil and Human Rights Lawyer

Organization

Law Office of Bryan Barnet Miller

Biography

Bryan Barnet Miller is a lawyer with significant litigation and trial experience, whose Encino practice focuses on health care law, international law, and complex civil litigation.

Mr. Miller has more than 16 years of litigation experience on both the plaintiff and defense sides, work that imbues him with a strong ability to strategize in a manner that best serves his clients.

He was a named equity partner in the civil rights firm of Litt, Estuar, Harrison, Miller & Kitson, LLP, where he practiced high-impact, class-action litigation. A few notable cases in which he was either counsel, co-counsel, trial counsel, or co-trial counsel included these:

•FHF v. City of Lakewood, which concerned the retaliatory actions by a City against a Fair Housing Provider for victims of race discrimination;
•Robison v. Temcor, which involved an employer's duty to accommodate hearing-impaired individuals;
•Pierce v. The County of Orange, a class-action suit brought on behalf of pre-trial detainees to ensure compliance with constitutional minimum living standards in five jail facilities;
•Wisely v. State of California, a class-action suit brought on behalf of visitors who were subjected to electronic strip searches when visiting inmates in California State Prisons; and,
•Tipton v. City of Los Angeles, involving the damages cases that were brought against the Los Angeles Police Department for acts of retaliation, gender discrimination, and race discrimination.

While at Wotman, Kors & Cloutier, LLP, Mr. Miller practiced plaintiff's sexual-orientation discrimination law, both on an individual and class-action basis. He served as Lead Counsel on the illegal search of an attoney's office without a special master present, a violation of the penal code. He arbitrated a case as Lead Counsel on a patient's right to privacy of his medical status and prevailed in obtaining a favorable outcome. Additionally, Mr. Miller mediated civil rights cases under § 1983 (the Federal Civil Rights Act of 1871) with outstanding results. He also served as Counsel against various California counties that conducted sting operations which targeted people based solely on their sexual orientation and prevailed in these cases, reaching multiple settlement agreements with the various counties. His practice of sexual-orientation discrimination law confirms Mr. Miller's principled belief that all people must be treated equally under the law.

Serving as Of Counsel at Norton & Melnik, APC, he litigated insurance defense cases in personal injury fraud, products liability/construction, and intentional torts while practicing all forms of alternative dispute resolution (ADR). He successfully quashed the service of summons and complaint from a wrongful death case, based on lack of jurisdiction over the person; he prevailed in a summary judgment case brought by two plaintiffs against two large corporations and obtained fees and costs; and, he settled multiple insurance defense cases for nuisance value, protecting his clients from exposure to significant damages as well as potentially large fees and costs. Additionally, he prosecuted highly complex cases under the Davis-Stirling Act, protecting the rights of plaintiff homeowners against abusive HOAs.

Prior to these, Mr. Miller was a solo practitioner, working in the areas of health care law and legislative analysis, family law, civil rights, and personal injury.
History
Member for

12 years 30 weeks