Profile of Invited Expert "Ntahiraja"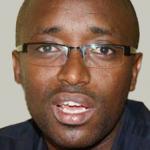 Profile
Full Name

Bernard Ntahiraja, Ph.D.

Position

Associate Professor

Organization

University of South-Eastern Norway

Biography

Bernard Ntahiraja is an Associate Professor of Human Rights Law at the University of South-Eastern Norway (USN) and a research fellow at the Norwegian Centre for Human Rights of the University of Oslo. He has previously taught Criminal Law, Criminal Procedural Law, and International Human Rights Law at the University of Burundi. He has practiced as an Attorney in the Burundi Bar Association. He is the editor of International Criminal Justice in Africa, an annual publication supported by the Konrad-Adenauer Foundation. He also acts as a reviewer for a number of academic journals edited either in French or in English. His research interests are in the areas of International Criminal Law, Human Rights Law in the African context, and (domestic) Criminal Law of Burundi. He holds a Ph.D. in Law from the Katolieke Universiteit Leuven (KUL), Belgium.
History
Member for

15 weeks 20 hours