Profile of Invited Expert "SaCouto"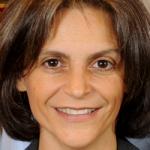 Profile
Full Name

Susana SáCouto, JD, MALD

Position

Director, War Crimes Research Office

Organization

American University Washington College of Law

URL

Biography

Susana SáCouto is Professorial Lecturer-in-Residence at American University Washington College of Law (WCL), where she teaches courses on international criminal courts, advanced topics in international criminal law and procedure, and international legal responses to conflict-based sexual and gender violence. She also directs the War Crimes Research Office (WCRO), which promotes the development and enforcement of international criminal and humanitarian law, primarily by providing legal research and technical assistance to international, internationally-supported and domestic courts and institutions involved in the prosecution of serious international crimes, and WCL's Summer Law Program in The Hague, which offers J.D. and LL.M. students the opportunity for intensive study in international criminal law in The Hague.

Ms. SáCouto's background includes extensive practical and academic experience in the fields of international criminal law, international humanitarian law, and gender and human rights law. She served as co-chair of the Women's International Law Interest Group of the American Society for International Law (2006-2009 term), and was awarded The Women's Law Center 22nd Annual Dorothy Beatty Memorial Award for significant contributions to women's rights.

Selected Citations to Published Materials

The Relevance of the United Nations War Crimes Commission to the Prosecution of Sexual and Gender-Based Crimes Today

, 25 Crim. L. Forum 349-381 (

2014

) available online.
, & ,

Investigative Management, Strategies, and Techniques of the International Criminal Court's Office of the Prosecutor

, in

The Law and Practice of the International Criminal Court: A Critical Account of Challenges and Achievements

(

2015

)., ed., Oxford University Press
& ,

Gaps in Gender-Based Violence Jurisprudence of International and Hybrid Criminal Courts: Can Human Rights Law Help?

, in

Strengthening the Protection of Sexual and Reproductive Health Rights in the African Region Through Human Rights

305-330 (

2014

). & eds., Pretoria University Law Press
,

Victim Participation at the International Criminal Court and the Extraordinary Chambers in the Courts of Cambodia: A Feminist Project?

, 18 Mich. J. Gender & L. 297 (

2012

), available online.
,

WCRO ICC Legal Analysis and Education Project Reports

, available online.
History
Member for

7 years 26 weeks