Profile of Invited Expert "Shany"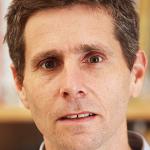 Profile
Full Name

Professor Yuval Shany

Position

Hersch Lauterpacht Chair of Public International Law

Organization

Hebrew University of Jerusalem

URL

Biography

Professor Shany is the Hersch Lauterpacht Chair in International Law and former Dean of the Law Faculty of the Hebrew University of Jerusalem. He also serves currently as a member of the UN Human Rights Committee (2013–2020), as the Committee's Vice-Chair (2017–18), and is a senior research fellow at the Israel Democracy Institute. Shany also chairs the Hebrew University's Minerva Center for Human Rights' academic committee, is a co-director of the Faculty's International Law Forum and transitional justice program, and he heads the CyberLaw program of the Hebrew University CyberSecurity Research Center.

Shany has degrees in law from the Hebrew University (LL.B, 1995 cum laude), New York University (LL.M., 1997), and the University of London (Ph.D., 2001). He has published numerous books and articles on international courts and tribunals and other international law issues such as international human rights and international humanitarian law. He is the recipient of the 2004 American Society of International Law book award (creative legal scholarship) and a 2008 recipient of a European Research Council grant awarded to pioneering research leaders for his work on the effectiveness of international courts.

Selected Citations to Published Materials

Yuval Shany, Assessing the Effectiveness of International Courts (Oxford Univ. Press 2014), described online.
History
Member for

6 years 23 weeks