Profile of Invited Expert "Vinck"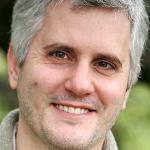 Profile
Full Name

Patrick Vinck, Ph.D.

Position

Director, Program on Vulnerable Populations

Organization

Harvard Humanitarian Initiative

URL

Biography

Patrick Vinck, Ph.D., is the director of the Peacebuilding and Human Rights Data Program at the Harvard Humanitarian Initiative, where he also holds appointments at the Medical school, School of Public Health, and Brigham and Women's Hospital. He works on peace, reconstruction and development projects throughout Africa and Asia including most recently in the Democratic Republic of the Congo and the Ivory Coast. He has written about the consequences of war and the role of justice, governance and transitional mechanism to achieve peace. He also serves as a regular consultant on vulnerability analysis and evaluations to the United Nations World Food Programme, World Bank, and Peacebuilding Fund.

Prior to joining HHI in 2011, he founded the vulnerable population program at the University of California Berkeley's Human Rights Center. Vinck also co-founded KoBoToolbox a digital data collection project to advance human rights, humanitarian, and social science data collection. This work has led him to focus part of his research on the opportunities and challenges of new application of technologies in the field. He was the editor of the 2013 World Disasters Report on Technology and Humanitarian Action published by the International Federation of the Red Cross.
History
Member for

8 years 33 weeks