Profile of Invited Expert "Yanev"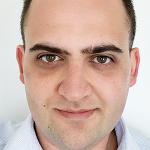 Profile
Full Name

Lachezar Yanev, Ph.D.

Position

Assistant Professor of International Criminal Law

Organization

Vrije Universiteit Amsterdam, Department of Criminal Law and Criminology

URL

Biography

Lachezar Yanev is Assistant Professor at the Criminal Law and Criminology Department of Vrije Universiteit Amsterdam and a fellow of the Center for International Criminal Justice. He is also a representative in the T.M.C. Asser Institute's Platform on International Humanitarian and Criminal Law.

Lachezar holds a Ph.D. (Tilburg University, cum laude) and a LL.M. (Utrecht University, cum laude) degree in international criminal and human rights law. He is the author of Theories of Co-Perpetration in International Criminal Law (Brill Nijhoff, 2018) and one of the editors of the Modes of Liability in International Criminal Law (Cambridge University Press, 2019). His research and publications further extend in the fields of domestic prosecutions of core international crimes, fragmentation of international law, universal jurisdiction, and comparative criminal law.

Lachezar has previously worked as an assistant legal officer in Trial Chamber II of the Special Court for Sierra Leone.

Selected Citations to Published Materials

Lachezar Yanev,

Dutch Criminal Justice for Ethiopian War Crimes: the Alemu Case

, 17 J. Int'l Crim. Just. 633 (

Jul. 11, 2019

), available online, doi.
Lachezar Yanev,

The Theory of Joint Criminal Enterprise at the ECCC: A Difficult Relationship

, in

The Extraordinary Chambers in the Courts of Cambodia: Assessing Their Contribution to International Criminal Law

203 (

Simon M. Meisenberg

&

Ignaz Stegmiller

eds.,

Apr. 2016

), paywall.
Lachezar Yanev,

Co-Perpetration Responsibility in the Kosovo Specialist Chambers: Staying on the Beaten Path?

, 14 J. Int'l Crim. Just. 101 (

Feb. 23, 2016

), paywall, doi.
History
Member for

2 years 24 weeks