Profile of Invited Expert "Hagan"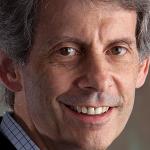 Profile
Full Name

John Hagan, Ph.D.

Position

John D. MacArthur Professor

Organization

Northwestern University & American Bar Foundation

URL

Biography

John Hagan is John D. MacArthur Professor at Northwestern University and Co-Director of the Center on Law & Globalization at the American Bar Foundation in Chicago. He received the Stockholm Prize in Criminology in 2009, was elected to the American Academy of Arts and Sciences in 2010, and received the Harry Kalven Prize in 2012. Hagan is the Editor of the Annual Review of Law & Social Science.

Selected Citations to Published Materials

Darfur and the Crime of Genocide

. Co-authored with . Cambridge University Press,

2009

.
"

The Displaced and Dispossessed of Darfur: Explaining the Continuing Sources of Genocide in Darfur

," (with )

British Journal of Sociology 62:1-25

"

The Racial Targeting of Rape in Darfur

," (with and )

American Journal of Public Health, 6:875-902

.
"

The Collective Dynamics of Racial Dehumanization and Genocidal Victimization in Darfur

," (with )

American Sociological Review 6:875-902

.
"

Death in Darfur

," (with )

Science 313:1578-1579

.
History
Member for

10 years 50 weeks