Profile of Invited Expert "Stradner"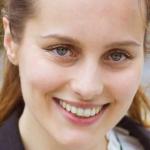 Profile
Full Name

Dr. Ivana Stradner

Organization

American Enterprise Institute

URL

Biography

Ivana Stradner is a Jeane Kirkpatrick Fellow at the American Enterprise Institute (AEI), where her research focuses on the intersection of international law and security.

Before joining AEI, Dr. Stradner worked as a visiting scholar for Harvard University and as a lecturer at University of California, Berkeley. Dr. Stradner was a post-doctoral fellow at the University of St. Gallen in Switzerland and University Lund in Sweden. Dr. Stradner has been published in peer-reviewed academic journals. Her policy analyses and commentary have also been published in public media outlets, including The Washington Post, National Interest, American Interest, National Review, Foreign Policy, RealClearDefense, and RealClearWorld.

She has an LLM and a JSD from the University of California, Berkeley, School of Law and an LLB from the Faculty of Law at the University of Belgrade.
History
Member for

2 years 40 weeks