Profile of Invited Expert "Scheffer"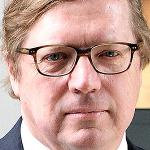 Profile
Full Name

Ambassador David Scheffer

Position

Clinical Professor Emeritus (Mayer Brown/Robert A. Helman Professor of Law, 2006–2020)

Organization

Northwestern University Pritzker School of Law

URL

Biography

David Scheffer is Clinical Professor Emeritus (Mayer Brown/Robert A. Helman Professor of Law, 2006-2020) at Northwestern Pritzker School of Law. He is International Francqui Professor at KU Leuven, Belgium, Professor Practice at Arizona State University, and Senior Fellow at the Council on Foreign Relations.

Scheffer was U.S. Ambassador at Large for War Crimes Issues from 1997 to 2001 and led the U.S. delegation in U.N. talks establishing the International Criminal Court. He negotiated and coordinated U.S. support for the establishment and operation of International Criminal Tribunals for the Former Yugoslavia and Rwanda, the Special Court for Sierra Leone, and the Extraordinary Chambers in the Courts of Cambodia. Scheffer headed the Clinton Administration's Atrocities Prevention Inter-Agency Working Group (1999-2001). From 1993-1996, he was senior adviser and counsel to the U.S. Permanent Representative to the United Nations, Dr. Madeleine Albright, and served on the Deputies Committee of the National Security Council. Scheffer was the U.N. Secretary-General's Special Expert on U.N. Assistance to the Khmer Rouge Trials (2012-2018).

Scheffer graduated from Harvard College (magna cum laude, Government/Economics), Oxford University (Knox Fellow, Honour School of Jurisprudence), and Georgetown University Law Center (LL.M., International and Comparative Law). He is a member of the New York, Washington, D.C., and Supreme Court bars. He received the Berlin Prize in 2013 and the Champion of Justice Award of the Center for Justice and Accountability in 2018.

Selected Citations to Published Materials

The Sit Room: In the Theater of War and Peace

(Oxford University Press,

2019

).
,

All the Missing Souls: A Personal History of the War Crimes Tribunals

(Princeton University Press,

2012

).
,

The International Criminal Court

, in

Routledge Handbook of International Criminal Law

67 (

2011

). & eds.,

Crimes Against Humanity and the Responsibility to Protect

in

Forging a Convention for Crimes Against Humanity

305 (

2011

). ed.,
,

The Five Levels of CSR Compliance: The Resiliency of Corporate Liability under the Alien Tort Statute and the Case for a Counterattack Strategy in Compliance Theory

, 29 Berkeley J. Int'l L. 334 (

2011

), available online.
&

The Complex Crime of Aggression Under the Rome Statute

, 23 Leiden J. Int'l L. 897 (

2010

).
History
Member for

12 years 9 weeks